When the IRS lets you know that you owe taxes, a common and reasonable response is panic, particularly if you owe a lot of money to the government. People often seek help from tax relief services. These firms represent you before the IRS, submit Offer In Compromises, discuss payment plans, innocent spouses relief, and other IRS collection alternatives.
After you receive a notice that you owe IRS money, you are likely to begin getting mail from companies claiming that they can help you negotiate the complex system of the IRS.  Although these tax debt relief programs promise to be a godsend, you should be conscious that this industry has a lot of scams and fraudulent organizations.
There are legitimate companies to choose from, and if you do choose to engage a tax relief business, it is important that you pay attention and ensure that the service you use is legitimate. To read more about IRS tax debt forgiveness and related issues, check out our posts on tax debt relief services and other issues.

Do I Need a Tax Debt Relief Agency, or Can I Do It Myself?
When you're looking for tax debt relief, it's important to take into account all of your choices.  These companies are experts at interacting with and handling the IRS and can save you time and frustrations, but perhaps you should know that there are options for someone like you to make arrangements with the IRS on your own, completely for free with no need for guidance. If you want to work directly with the IRS, try the IRS Fresh Start Program. Guidance and representation can also be sought from the Taxpayer Advocate Service.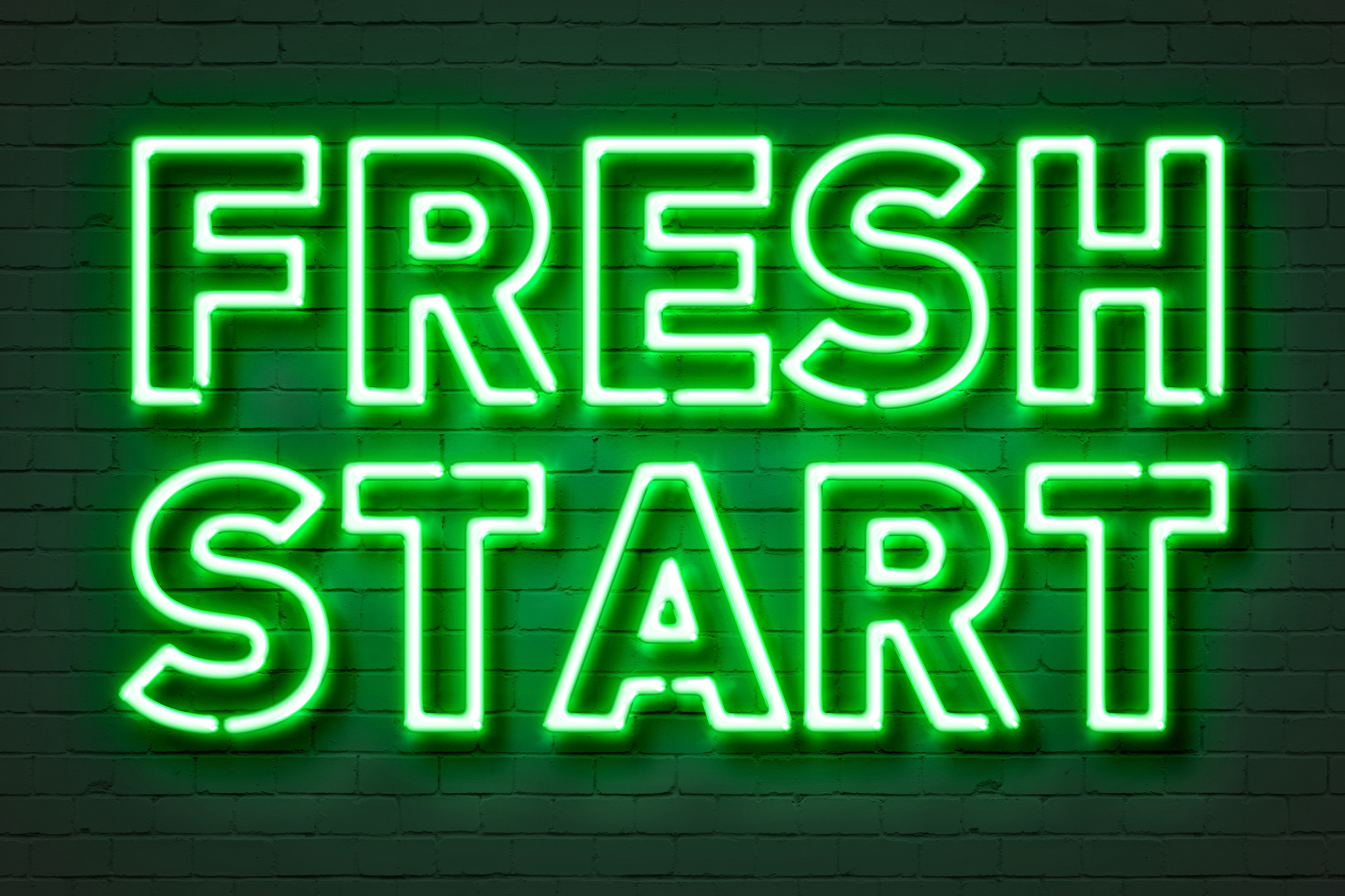 IRS Fresh Start Initiative for Tax Debt Relief
The IRS Fresh Start Initiative is a federal program that allows you to work with the IRS if you experience financial problems because you have a tax debt.  Through this program, you can enter into installment agreements that allow you to pay your tax debt in smaller payments over a longer period of time rather than in a lump sum at once.
With this initiative, you can also work with the IRS to reach an offer in compromise (OIC).  The alternate solution deal allows you to clear your tax debt for less than the actual amount owed.  You must be able to prove that you can not pay the full amount of money.  The IRS can negotiate for a lower amount if you can demonstrate that the amount you are trying to settle for is the highest amount that the collection agency would be able to collect from you.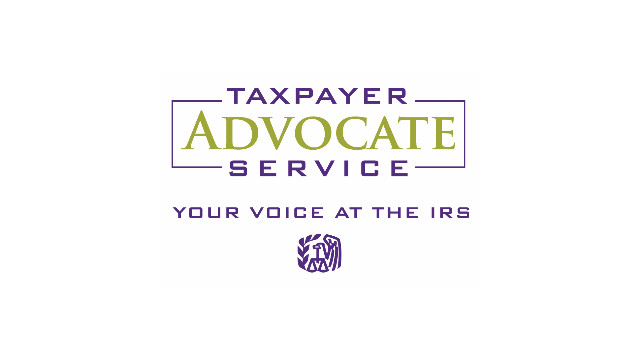 Tax Debt Relief Using the Taxpayer Advocate Service
The Taxpayer Advocate Service is part of the IRS that operates on your behalf. If you have tried and failed to do something with the IRS yourself, you may be eligible for this program, which is available free in all 50 states. The Taxpayer Advocate Service offers support for you to meet with the IRS and to do what the tax debt relief programs do. This service also works to enforce the
IRS Taxpayer Bill of Rights
, which covers all of the rights with the IRS, including your right to be consulted, to have representation, and to contest the IRS and to be heard.
What to Expect When Choosing an IRS Tax Debt Relief Firm
The worst thing you can do when you start receiving notifications from the IRS is nothing. Whether you choose to deal with the IRS on your own or employ a tax debt relief company, make sure to find out what's going on before tax levies are put on your account and before the government collects your property and assets.
The best tax debt relief companies will work with the IRS in advance to investigate your circumstances and figure out where your tax debt comes from and what initiatives and programs you are qualified for.   Some may charge a fee for performing this service also known as a transcript analysis and evaluation.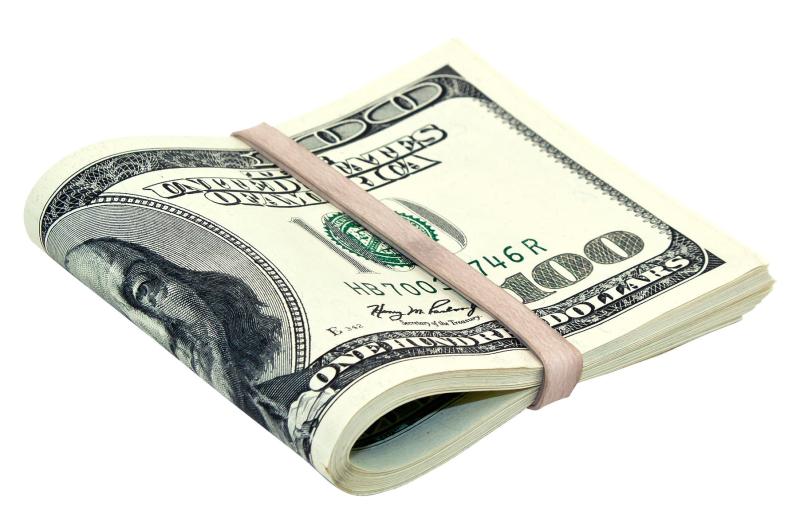 What Tax Debt Relief Negotiations Can You Expect?
A legitimate tax debt relief firm will not guarantee that you will obtain a specific type of relief. You may meet the criteria for an offer in compromise, which is where you and the IRS pay less than what you owe, provided that you can prove that you can not pay the full amount. 
Instead, you may need to pay taxes and enter into an installment agreement, which is where the amount you owe is divided over time into smaller payments. 
The company may consider whether you qualify for innocent spouse relief, which means that if your spouse filed taxes incorrectly or did something illegal, you may not be held liable if you can prove innocent. 
You should also expect your company to offer negotiations for currently not collectible (meaning that you can not make payments due to economic hardship)
, 
as well as penalty abatements and levy and garnishment release.
In these negotiations, the debt relief company works with the IRS to save the tax and penalties from being paid, and also seeks to exclude all levies on the income, properties, and other belongings.
Whatever your case, your tax debt relief program should be negotiating for what you are entitled to and what will best help you. 
How Can I know if a Tax Debt Relief Business is Legitimate?
A lot of companies advertise that they can help you resolve your tax debt for "money pennies" or offer a deal that is only valid for a very limited amount of time. You might receive mail and phone calls that offer outstanding results that they can not really ensure. You should be mindful that these are common tactics used by tax relief scam artists.
I strongly recommend that you shouldn't share any personal information with, and definitely do not pay any money to, any organization until you feel satisfied that it is legitimate. If you contact a company for more info, be sure to ask questions and evaluate the credentials of the owners of the organization.
Ask Questions & Check Qualifications of Tax Debt Relief Firms
When you call to find out more about a company, it's important to ask a lot of questions. Find out what the company can do for you, how long they have worked with the IRS, what kind of credentials their representatives have, and other information.
The longer a company is in business, the better, and you should expect the company to have enrolled agents, certified public accounts, or tax lawyers on staff. These are the only people legally authorized to represent you before the IRS, so it is imperative to make sure that one, if not all three, of these tax professionals, is working on your tax case.
A legitimate company is more likely to respond to all your questions in a transparent manner, offering concrete information and not avoiding any questions you may ask.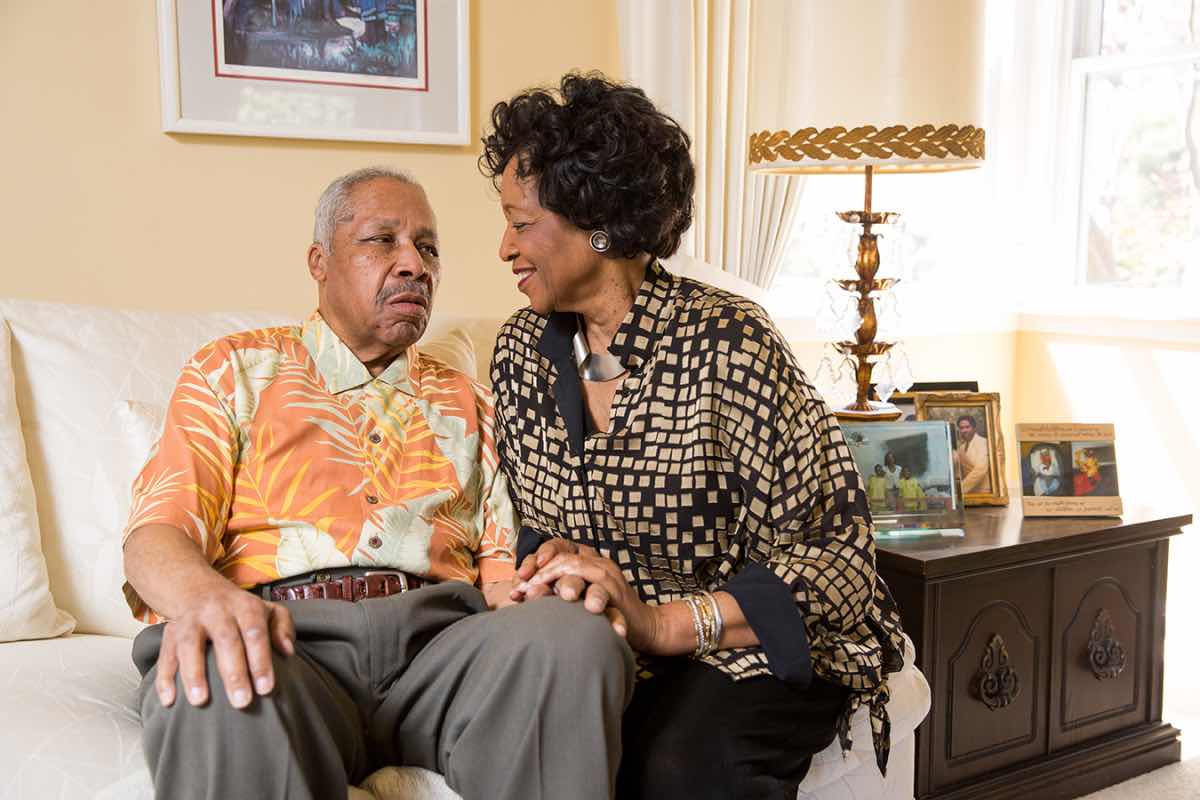 A Final Word About Tax Debt Relief
If you have received notifications that you owe money to the IRS, and if you feel that the situation is more than you can handle on your own, a tax debt relief service may be helpful to you.
I would be proud to represent you before the IRS and have years of experience doing so.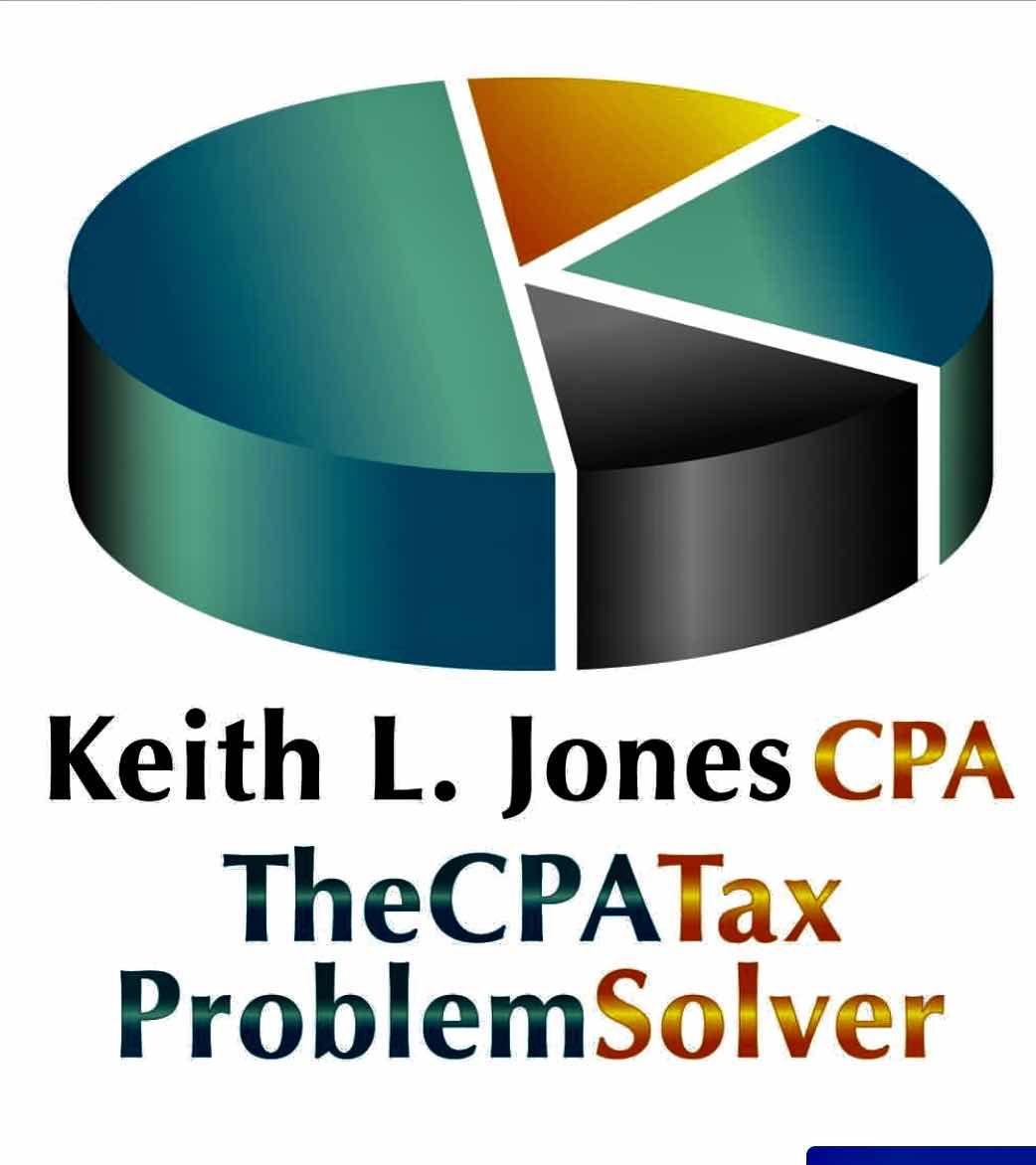 Would you rather have financial luck or be good with money? Most financial challenges aren't just because of unfortunate events. They 're usually founded on poor financial habits. Some may call it financial luck, but most money challenges can be dealt with with using effective habits. Even a minor unforeseen cost can be crippling, with unsuitable financial practices.  
While there are many negative financial habits that one might be guilty of committing, there are a couple that are particularly damaging.
Be careful not to acquire those poor financial habits:  
A failure to keep saving money. Consistently free from financial challenges, people have a consistent saving habit. There's always money to handle the inevitable financial emergencies if you save a portion of your paycheck every time you get paid. 
Make yourself a guarantee that you'll save a certain amount of each paycheck. 
Over-spending. The more you invest, the less you need to save. That is so plain. Over-spending leaves you vulnerable and more likely to face financial difficulties. Very excessive spending results in debt accumulation which is the ultimate financial curse. 
Look for other opportunities to have fun other than wasting money that you just don't need to spend. 
Set a tough cap on how much you can spend per month. 
 Credit card overuse and other forms of debt. Debt poses a huge challenge to financial safety and stability. Debt can be cumbersome to eliminate and most debt comes with costly terms that make debt a particularly expensive way to spend money. 
Guard against debt. If you have to use debt to buy something, particularly something that is not necessary, then it's a safe bet you can't afford. 
Ignore the bills. No one enjoys paying bills. Period. Bills, though, have a tendency to pile up and have to be paid eventually. You're also wasting money during the time that should go toward your bills. That is an incredible error. 
Every week, spend a few minutes paying your bills. Make it a ritual that you execute one day a week. 
Charge fines, fees, and over-interest daily. Knew that credit card companies earn more revenue from late fees than they earn from interest? The penalties for ATMs are high. These interest-free loans have enormous interest penalties unless you pay them off on time. 
Pay the bills in due time. Using ATMs that do not claim a fee.
For information on tax debt relief go here!
Raiding your savings, retirement and investment accounts. There may be times when you might be justified to dip into your savings or other accounts, just be sure it's for a good reason. 
Cashing out part of your 401(k) for a trip to Disney World is not a good reason for that. Wiping out your savings for a vintage car is probably not even a smart idea. 
Retirement accounts are used to invest. Investment and retirement plans are built to invest and create wealth. When you take money out of them they don't work well.  
No budget. And no budget. We just need a budget. Just one billionaire will have to have a budget. Financial limits are set in budgets, and financial limits help avoid financial problems. 

Too much dining out. Is difficult to eat out. Even fast food is more costly than a homemade meal. Homemade meals often prove to be safer. 
Were you guilty of any of those attitudes?  
Think of someone you know who does have a good career but who appears to be struggling financially. Count how many of the negative habits that person commits is guilty of. Then imagine someone you know, who never seems to be financially struggling. So many of these horrible habits have they?  
The findings will come as no surprise!  
Positive habits result in positive outcomes. Make sure your financial activities take you to a position you want to be in. 
"In this world, nothing can be said to be certain, except death and taxes."   -Benjamin Franklin
I learned that a tax relief program exists for every IRS tax problem, giving back more taxpayers their financial freedom. In this post, I provide you information about 5 IRS tax relief programs that can provide you a Fresh Start for 2020.
Most people don't go around bragging about their IRS problems. But that doesn't mean they don't exist.
Owing back taxes is way more common than you think with the number of delinquencies continues to go up while the ability to pay is decreasing.
According to Michael Rozbruch, a recognized entrepreneur and the founder of Michael Rozbruch's Tax and Business Solutions Academy, more taxpayers have IRS tax debt right now than ever!
14 million taxpayers are in the IRS's collection division that has a tax debt large enough to call for professional representation. 19 million people owe the IRS $391 billion right now.
It is very important that you don't ignore an IRS issue and hope it will go away. The IRS will catch up with you and the penalties, interest, and fines will have only grown bigger!
If you are one of the 19 million people who owe the IRS back taxes, check out these 5 IRS tax debt relief programs aimed at resolving various tax problems (without hiring an IRS tax lawyer).
Grab one of a few NO COST consultations with TheCPATaxProblemSolver to see if you qualify for any of these IRS tax help programs Book Your Free Consultation.
This is one of the IRS tax relief programs that gets the most attention because it really gives you the best chance at a Fresh Start. An Offer In Compromise is an agreement between you and the IRS and the settling for an amount less than the full amount owed. It is an option for those who are not able to pay the past due amount in full, or if paying the full amount will cause financial hardship or leave you in a state of financial distress.
To qualify for an OIC, you must have filed all past tax returns & must be current with federal tax withholding or estimated tax payments for the present year.
The IRS will take the following facts into consideration once you file for an OIC:
Income
Ability to pay
Total monthly/yearly expenses
Assets and equity
When an OIC is approved by the IRS, there are two payment methods available. The first is a "Lump Sum" in which you pay the offer amount in one lump sum or in a payment installment of 5 or fewer payments within a set period of months. The second is a Periodic Payment Offer in which payments are made in 6 or more monthly installments and must be paid within 24 months.
If the IRS agrees to the OIC, you are required to timely file and pay all future taxes over the subsequent five years.  If you do not abide with the set terms of the OIC, the IRS may consider the OIC to be in default. In this event, the OIC is null and void and the IRS will demand immediate full payment of the original tax balance plus penalties and interest.
Installment Agreement
(Payment Plan)
When you cannot pay your tax debt in full immediately, you might be able to set up a monthly payment plan or Installment Agreement (IA). If you agree to pay the full amount, you may be able to reduce the interest owed and any other fees.
Folks may be eligible for an online payment plan if they owe less than $50,000 in combined individual taxes, interest, and penalties. You must have filed all of the necessary tax returns. You must also make the minimum required payment by the set due date. Any future tax refunds will be applied to your debt until it is paid in full.
Penalty Abatement
A penalty abatement may be granted for the following penalties:
Filing Late
Paying Late
Failure to deposit
Requests for penalty waivers may be filed if you meet the following criteria:
Before the penalty has been assessed by the IRS, you can file a "penalty non-assertion request"
After the penalty has been assessed, you can request a penalty abatement via a written letter to the IRS.
Once the penalty has been paid, you can request a refund using Form 843. However, you must file this request within 3 years of the return date or within 2 years of paying the penalty.
You may request penalty abatement for the following reasons:
Reasonable cause
Statutory exceptions
Administrative waivers
Correction of an error on the behalf of the IRS
Innocent Spouse
As many married taxpayers opt to file a joint return, this filing status leaves both partners liable for any taxes, penalties, and interest due in the event of a divorce. However, the spouse who feels they are being wrongly held liable may file for "Innocent Spouse Relief" in the event that one of the involved parties failed to report any income or claimed false credits or deductions.
Innocent Spouse Relief may be granted if you meet the following criteria:
There are erroneous items on your joint return.
You can prove that you did not know there was an error on the form at the time it was filed.
You were coerced into signing a joint return or were unaware of the joint filing
Currently-Not-Collectible (CNC)/ Financial Hardship
Should you and the IRS agree that you do owe the amount in question, but you are unable to pay in full due to your financial situation, you may be able to apply for Currently-Not-Collective (CNC) or Financial Hardship status. In order to qualify, the IRS must determine that you cannot pay your cost of living expenses and your taxes at the same time.
When your necessary living expenses exceed your monthly income, the IRS will approve your CNC request and will not try to collect any past debts or issue any levies against you while you are in CNC status. However, the IRS has the power to add interest and penalties during that time, as well as to withhold any pending tax refunds and apply them to the amount owed.
Call Keith Jones, CPA TheCPATaxProblemSolver toll-free TODAY at 844-888-1040 to determine if you are eligible for a Fresh Start and get on the road to financial freedom! You Will Sleep MUCH BETTER TONIGHT!